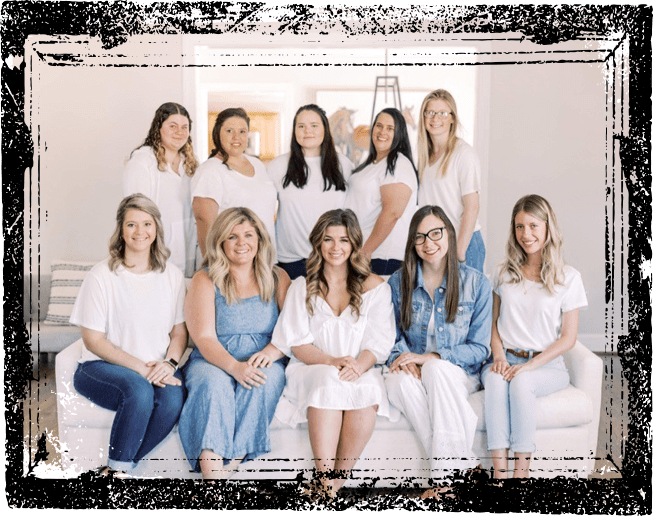 WE'D LOVE TO HEAR FROM YOU
If you have any questions or concerns, our staff is quick to respond.
Our office hours are from 8am – 4pm and we will respond as soon as possible!
Our Address
1042 Goldenrod St Leeds, AL
HAVE SOME QUESTIONS?
Frequently Asked Questions
---
How do I book?
We like to make booking as simple as possible. Go to Our Services tab and fill out the client application and one of our staff members will get with you as soon as possible with a personalized quote and timeslots.
Do I have to sign a contract?
No contracts here!! However, most of our clients prefer to be set up on recurring cleanings. We can set you up with biweekly, monthly, quarterly or whatever your needs are at the time. You can cancel at any time!
Are you licensed and insured?
We are licensed and insured!
How do I pay for my cleaning?
We use a program called Jobber. You will receive an email from our jobber app that allows you to pay your deposit and invoice online.
Do you provide cleaning supplies?
YES! We provide everything except paper towels and garbage bags. We ask all of our clients to be sure to leave 2-3 rolls of paper towels and garbage bags out for our team members to use! Our recurring clients receive a client kit for follow up cleanings!

Do I have to prep my home before you come to clean?
Yes, we send a very detailed email regarding home prep a week before your scheduled visit. If we show up to a house that has not been properly prepped then my team members are told to leave the home until the client has prepared the house for us to clean.
Why do I have to prep for my appointment?
We are professional cleaners and when we arrive at your home we want to get scrubbing right away. When animals or visitors are walking all through the home, it is more difficult to get the end results we pride ourselves on. If we have to spend our time cleaning off counters and floors, we are losing time where we could be deep cleaning. We will email you a very detailed prepping list a week before your scheduled appointment to ensure the home is ready for our teams!
What products do you use?
We use a variety of products that we have found leaves your home sparkling clean with an amazing smell. If you are allergic to any cleaning products, please contact lemo[email protected] to discuss a possible switch in products
Do I have to pay a deposit?
Our new clients are asked to pay a $100 deposit to hold their spot. It is applied to the final bill or forfeited if you do not cancel within 1 week of your scheduled appointment or we arrive and your home is not fully prepped for your visit.
What are your hours of operation?
We are in the office from 8am-4pm! Feel free to contact us at any time and we will work to get back with you right away!
How do I cancel my service?
If you need to cancel for any reason, email us at [email protected] with your name, address and reason for cancelling and a staff member will contact you asap.
What are Client Kits?
When you set up your cleanings on a recurring basis, we will drop off your very own Lemon & Love Client Kit. There is a $50 upcharge for the kit that we can split up into two visits for you. This ensures our team members have all the products they need to clean your home and also keeps things sanitary for our clients.
Can your team use my Mop & Vaccuum?
Yes! We would be happy to use your products if that is what you prefer, however we ask that the vacuum is properly cleaned out and suction high before your visit. Also, email [email protected] to let our staff know your changes so we can add that to your notes!
Do I need to leave my home for my appointment?
No, you are more than welcome to be at home. We do ask that you and your family stay in one area of the home while we clean. If you will not be at home during your cleaning, no worries! We do this all the time. Just give our team instructions for entry and lock up when you book your appointment.
STILL HAVE QUESTIONS?
We Are Here To Help!
---